Legal Cannabis Provides A Bright Spot In A Bleak Economy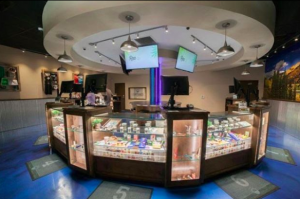 The pandemic has hobbled entire sectors of the economy but the cannabis industry is surviving, even thriving. Sales are up as consumers turn to marijuana for stress relief and recreation. Companies in the industry are making those sales easier and safer with online ordering to reduce contact between retailers and customers. There are even a variety of new products for consumers to try.
Consumers may be cutting their spending, but not on cannabis. Retail sales of medical and recreational cannabis in the U.S. is predicted to top $15 billion by the end of 2020 according to the Marijuana Business Factbook. That's an increase of about 40% over 2019 sales.
Read more here: https://bit.ly/3kdhCXr