House Includes Marijuana Protections For States, Banks And Universities In Funding Bills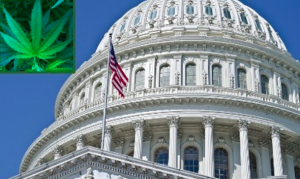 As Congress prepares large-scale legislation to fund federal agencies for the next year, marijuana reform seems to be making progress. House versions of spending bills unveiled this week include provisions to protect medical legalization laws from federal interference, ease marijuana businesses' access to basic banking services, expand cannabis research, oversee the country's fledgling hemp and CBD industries and finally grant Washington, D.C. the ability to legalize recreational sales.
The specific provisions are still subject to change over the course of the legislative process, but as introduced in subcommittees this week, they signal a meaningful shift by lawmakers: Key cannabis provisions, once relegated to a convoluted amendment process, have been included in the base versions of the new bills. Some activists see the change as a sign that marijuana is no longer an afterthought in Congress.
Read more here: https://bit.ly/2APcYgE