Dispensary Sales Are Booming Thanks To This New Tool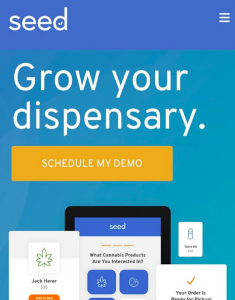 Making dispensary customers feel welcome and informed the moment they walk into the store is vital, and the company that knows how to do this best is Seed Technology. Providing dispensaries with educational kiosks that help inform customers, Seed helps to achieve a customer experience that results in bigger purchases and repeat buyers.
In this episode of Cannainsider, Seed CEO Matt Cutone shares the incredible return on investment Seed is providing dispensaries across the US and gives his insights on the future of interactive kiosks.
Link to story: https://apple.co/37XUUeu