The 10 Biggest Cannabis Stories of 2019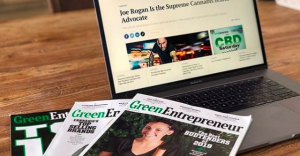 The year 2019 will go down as an exciting and tumultuous year in weed. From Vapegate to SuperBowl gate, the national conversation about cannabis got more heated than oil in a cartridge.
But beyond the controversies and the news headlines, there was also a thirst for more education. CBD and hemp were among our most-searched terms, proving a genuine interest in learning more about the basics of cannabis.
Read more here: http://bit.ly/35b71U5