Marijuana On The 2020 Ballot: These States Could Vote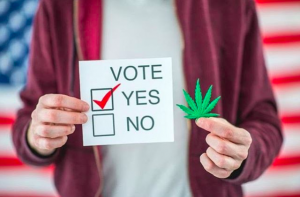 Ever since Colorado and Washington became the first two states to approve marijuana legalization initiatives in 2012, additional states have joined them in each biennial election that has followed. And 2020 could be a banner year for cannabis on the ballot.
There are at least 16 states where advocates believe marijuana measures could go before voters next year—some considering full-scale recreational legalization while others would focus on medical cannabis.
Read more here: http://bit.ly/2tdpsdI