Denver turned marijuana into money for after-school programs. Other cities are taking note.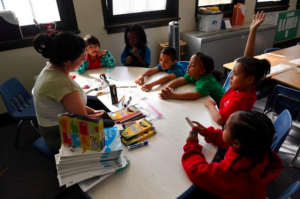 Denver's after-school programs have been a major beneficiary of the city's special retail marijuana sales tax. As efforts to legalize marijuana spread, after-school leaders in dozens of cities are taking this lesson home.
Last year Denver collected about $46 million in marijuana tax, said Denver Mayor Michael B. Hancock. The Denver Afterschool Alliance now receives $1.5 million yearly for after-school and summer learning programs and has expanded programs in under-resourced neighborhoods and provided more training for the program staff.
Link to story: http://bit.ly/2qai1mt